About us
Use the drop-down menus in this section to find out about our ethos and values, staff, governing body, statutory information (including links to policies, SEND provision and House system.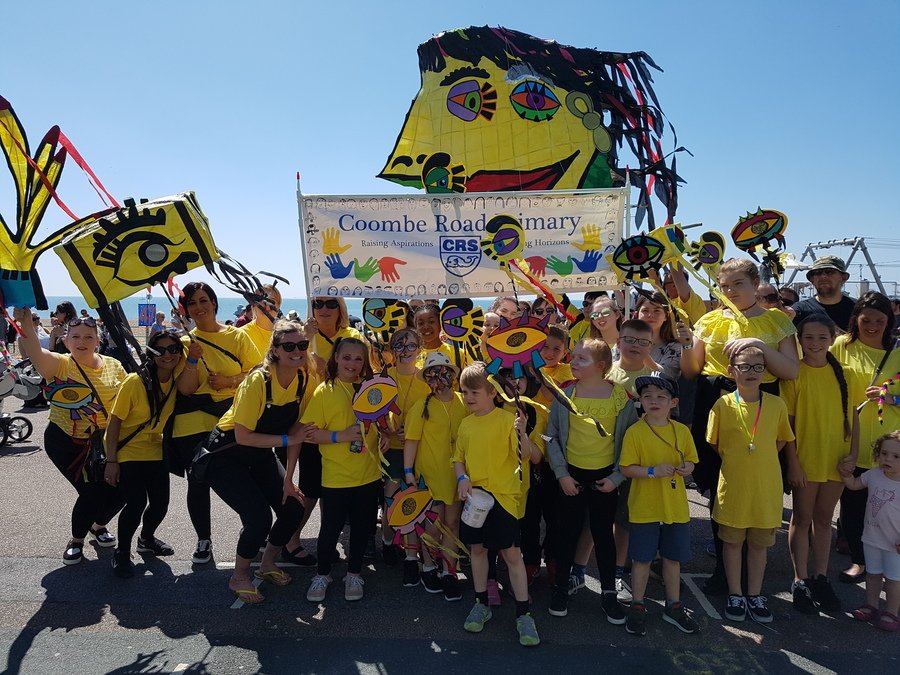 Our school building dates from the early part of this century. The junior department was opened in 1912, the infant department in 1915. It was built to take children from the over-crowded city centre and was celebrated as an 'Open Air' school.We are still proud of the diverse community that the school caters for and commisioned local Artist, Andi Mootealoo, to paint bright, modern murals on our playground wall spaces to enhance our creative atmosphere. Being a school close to the City centre, we serve a varied and interesting catchment area - children from all over Brighton and Hove come to us and enjoy the supportive learning environment we provide. We have a highly skilled staff of teachers, learning mentors, teaching and support assistants, as well as a dedicated team of administrative and facilities support staff.
We have 8 classrooms, each with an Interactive Whiteboard and separate PC, providing daily Internet access. All our children have access to a laptop or netbook at least once a week to enhance their cross-curricular learning, including Lexia (Reading and Spelling support) and mathematics-focused software, as well as educational games. As well as classrooms, we have a wide variety of other learning spaces across the school- an ICT Suite, Library, Cookery Room (Breakfast Club and Buddies take place here), Maths Learning Zone, English Learning Zone, Nurture Class, Activity Room, several small-group activity rooms and 2 halls. We also have a small pond area which is currently being developed by our Eco Team and a wonderful Outdoor Classroom housed i. We are lucky to have 3 separate playgrounds. The Infants play in the lower playground with the pirate ship. The Juniors share 2 playgrounds. The top playground has an astro-turf football pitch and picnic area. The middle playground has a small astro-turf picnic/gymnastics area.