Coombe Road Primary LATEST News
CIRCUS SKILLS WORKSHOP jANUARY 2020
Emerald Class' topic was brought to life through a circus skills workshop with Lucas Jet.
Many thanks to the PTA for donating £200 towards the cost of this event, ensuring that it could still go ahead.
HELLO YELLOW! OCTOBER 2019
Our school community wore yellow for a donation to Young Minds (to find out more about this charity, visit https://youngminds.org.uk/).
Children also took part in learning about their wellbeing and mental health (a high priority at Coombe Rd. Primary). We believe that all children should feel empowered and supported in their lives and education - and know where to go to seek support.
Thank you for all your donations to this worthwhile charity - and for brightening up our school! :-)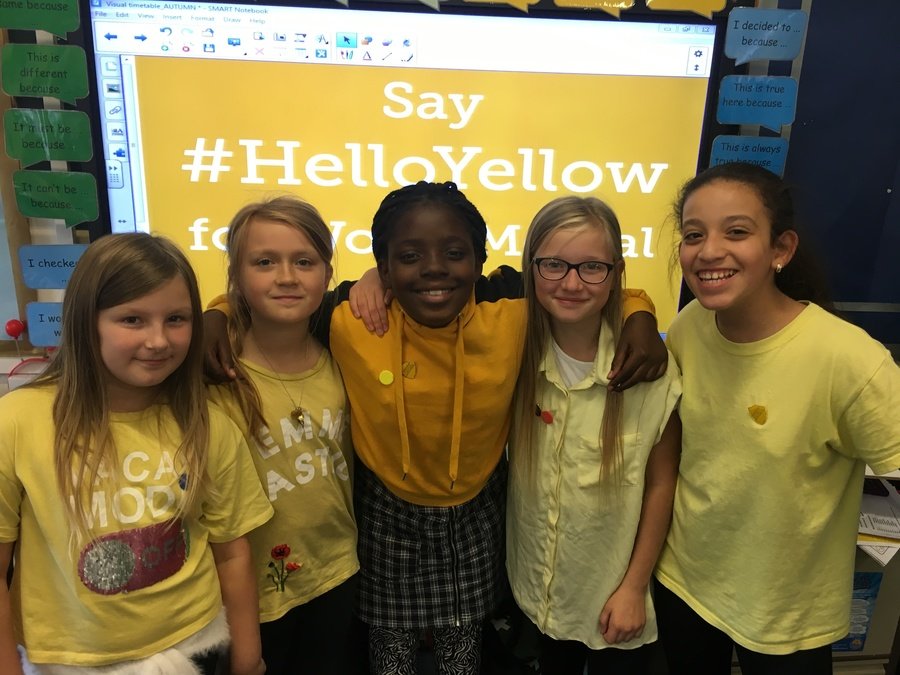 IMPORTANT LETTER FROM OUR CHAIR OF GOVERNORS OCT 2019
YEAR 6 RESIDENTIAL SEP 2019
Our Year 6s are having a fabulous time at Blacklands Farm. Please keep checking here for more photos of our children having fun with their various activities (and also a few posing!) Mr Milsted, Mrs Austin and Miss Phillips are all having the best time too - the children are enthusiastic, happy and well-mannered. Keep enjoying it Coombe Roaders and we'll see you all tomorrow!
WELCOME TO BOOMER, OUR SCHOOL DOG! SEP 2019
Boomer has arrived and is currently being trained as Coombe Road's school dog (PAT - Pets as Therapy). Once he is trained, you may see him a little more. He will work Monday-Thursday (and have a Friday off!) Boomer is Mrs. Burcombe's pet and will come into work with her each of his working days. He will be used as a therapy dog - to provide comfort, distraction and stimulation - and to aid learning for all our children. Welcome to our wonderful Coombe Road family Boomer!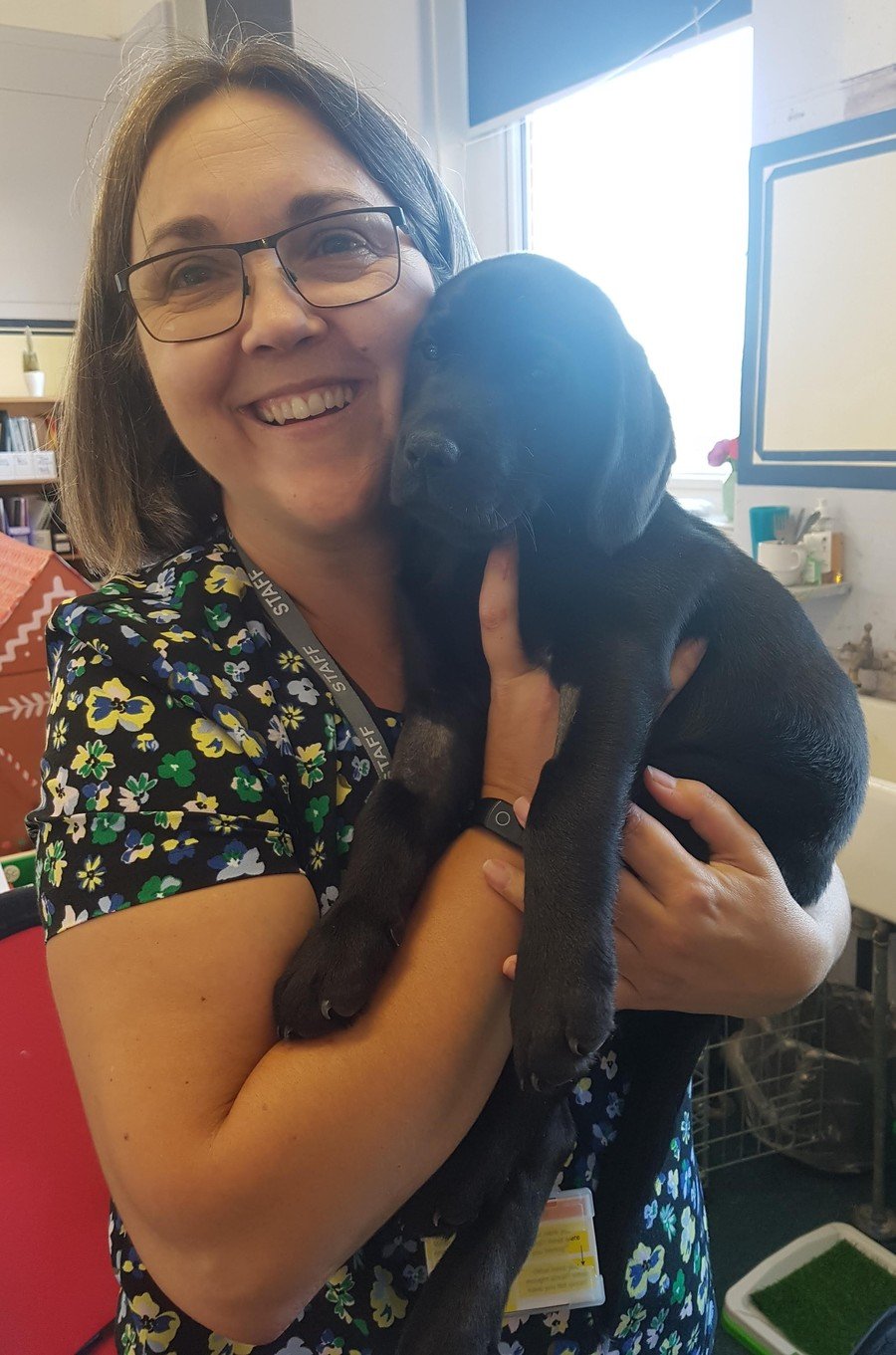 LEAVERS' ASSEMBLY JULY 2019
There weren't many dry eyes as we said goodbye to our wonderful Year 6s. You are a wonderful group of children who have overcome so many challenges throughout the year and achieved your very best. We could not be more proud of each and every one of you.
Well done to Kane and Thai who received the Frank Sharman Citizenship Award.
Well done to Lucie-Lee who received the Golden Pupil Headteacher Award (sorry it was so heavy!)
Well done to Libby-Louise who received Sports Personality of the Year.
We will miss each and every one of you and hope that you will continue to follow the CORE Values. When you make mistakes (which we all do!) you must remember - these can ALWAYS be overcome with the right mindset. Be kind, show respect and work hard to be the best version of you.
APLL CREATIVITY EVENT JULY 2019
A lovely afternoon was had at Longhill High School (one of our partnership schools) celebrating the talent of the children attending our partnership of schools in Brighton and Hove. We are incredibly proud to be part of APLL (Aspirational Partnership in Learning and Leadership) and even more proud of our talented young people.
Many thanks to our wonderful Art Leader, Ms Folley who put the exhibition together, showcasing the work of our school.
Also much thanks to Longhill High School who allowed us to use their hall and made sure we were well looked-after by their fantastic Prefects.
CONGRATULATIONS REGENCY HOUSE JUNE 2019
Congratulations to Regency House who were the overall winners of our KS2 Sports Day.
Many thanks to Moulsecoomb Primary School who allowed us to use their field again this year.
Many thanks to all the parents and carers who came to support our children. We were impressed with your chanting, cheer-leading and racing! (Mr O'Connor is hard to beat but maybe next year?)
WITHDEAN ATHLETICS JUNE 2019
We were so proud of our selected athletes who came SECOND OVERALL in their group at Withdean Athletics, winning TWENTY SIX medals. Many thanks to Mr Milsted and Mr Young (Chris) who took time out to train the children in the various events. It was wonderful to be recognised by other schools who also commented on the excellent behaviour and respect our children demonstrated.
GO TEAM COOMBE ROAD!
ABLE WRITING DAY JUNE 2019
Selected Year 5 children enjoyed a day with the author, Harry Oulton. Eight other schools from around the City joined us here at Coombe Road and had a fantastic day learning about the power of reading and writing. We were so proud of our children for their enthusiasm, passion and excellent behaviour.
CREATIVITY EVENT 10/07/2019 at 4pm
Please come along to our creativity event at Longhill High School, in celebration of our partnership. Our children's creativity will be exhibited along with the other schools.
RACKET SPORTS 2019
We were so proud of the Year 3 and 4 children who took part in this tournament. We were the only school to win medals and the children were applauded for their excellent behaviour, respect and enthusiasm. GO TEAM COOMBE ROAD!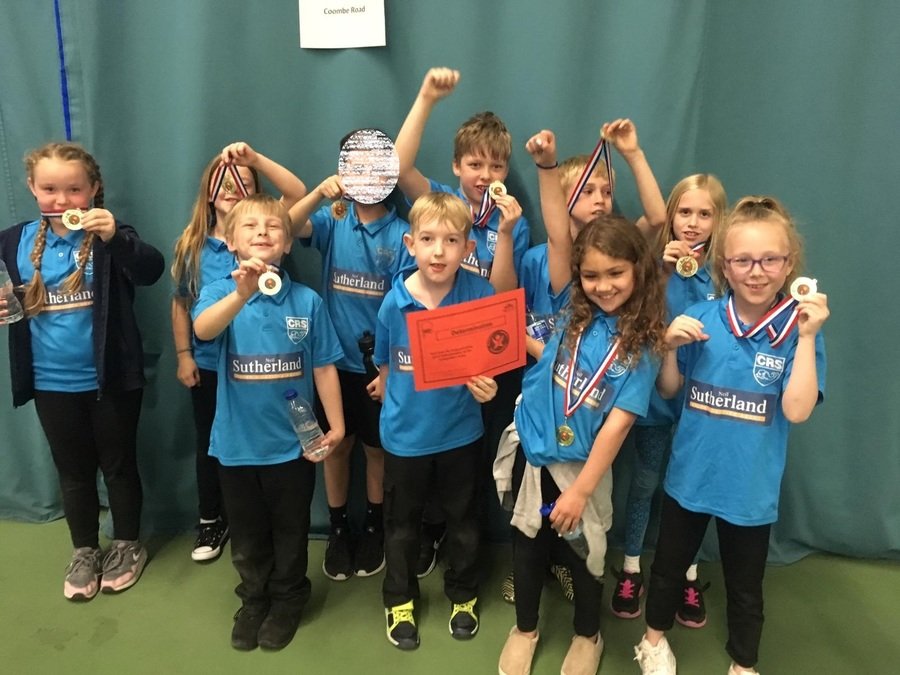 one world week 2019
Buttercup Class loved learning all about Australia during One World Week. Come along to their assembly to find out more (date on calendar)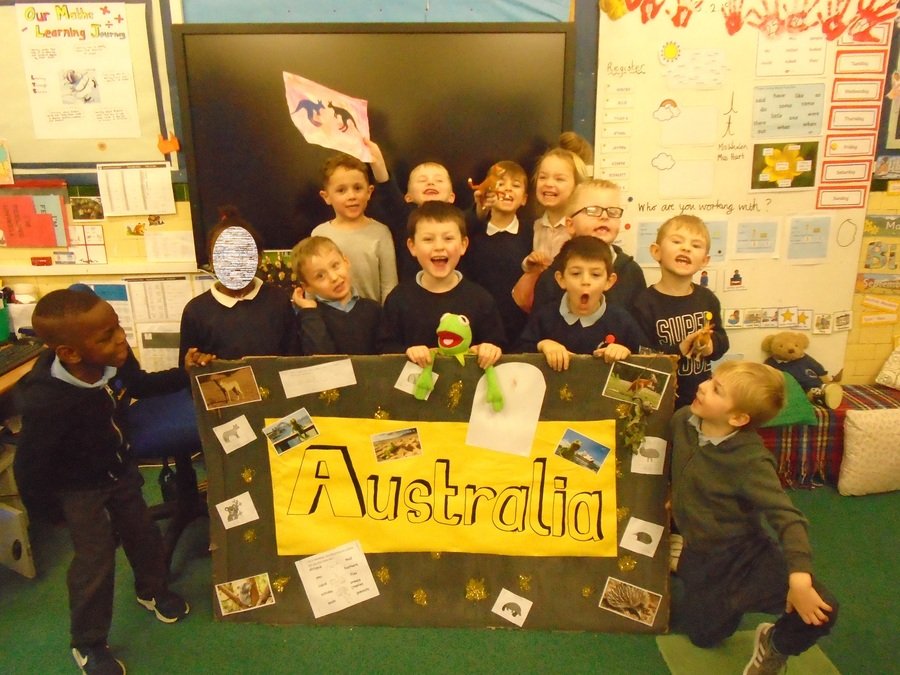 sAFER INTERNET 2019
The children will be learning about how to keep themselves safe online. Download the useful leaflet below to find out more about how you can support your child and keep them safe:
CHRISTMAS PRODUCTIONS DEC 2018
We were so proud of all our children who took part in the Christmas productions. Well done to you all!
INTO UNIVERSITY WEEK DEC 2018
Year 6 enjoyed an aspirational week ending in a graduation ceremony.
ABLE WRITERS WORKSHOP NOV 2018
It was an enjoyable day for all able writers who spent time with author, Stephen Davies, here at Coombe Road. Children who are more- able in writing were invited from nine schools across Brighton and Hove. One child told me that they loved writing and could not wait to be an author, writing their own books for others to read.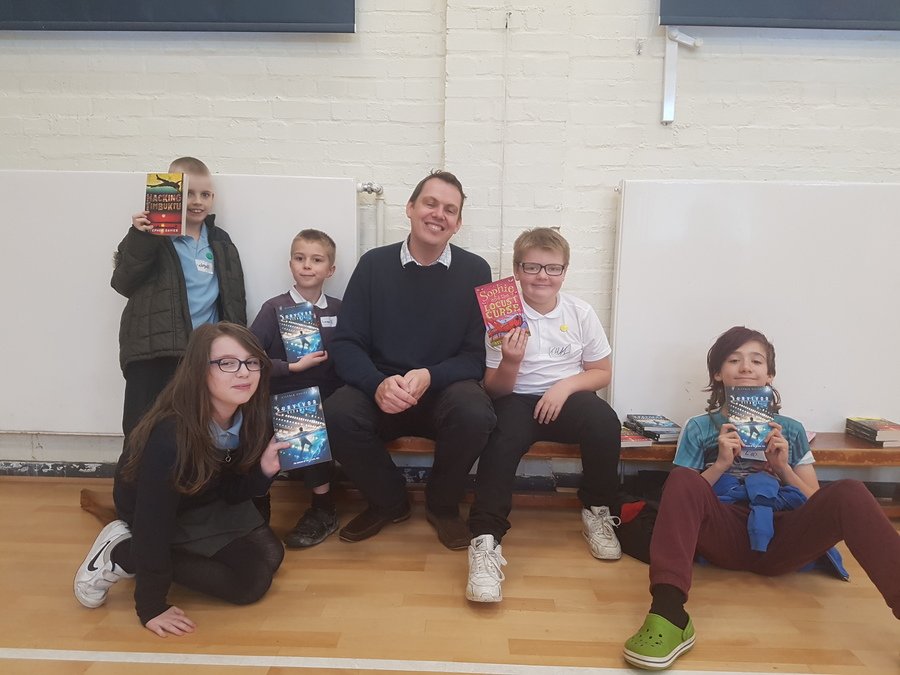 CONGRATULATIONS TO OUR NEW HOUSE CAPTAINS SEP 2018
We are delighted to announce our House Captains and Vice Captains for the coming year. These children were voted for by their House because of their positive attitude and for recognising the importance of our CORE values - commitment, opportunity, respect and excellence.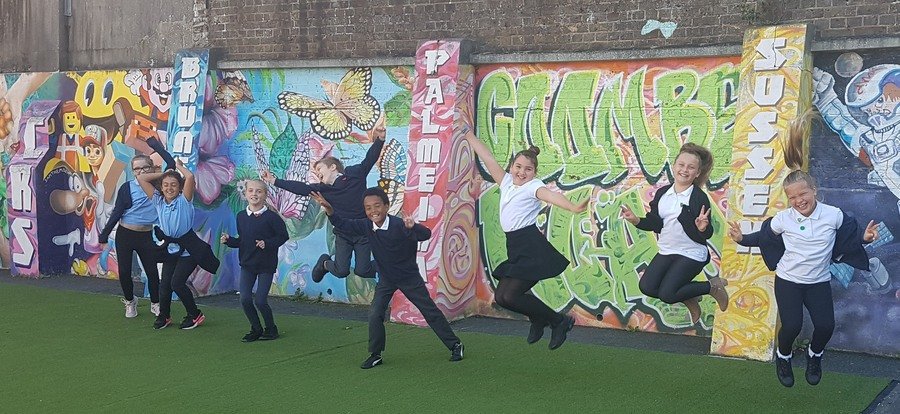 COOMBE ROAD PRIMARY HAS BEEN AWARDED THE GOLD SPORTS AWARD!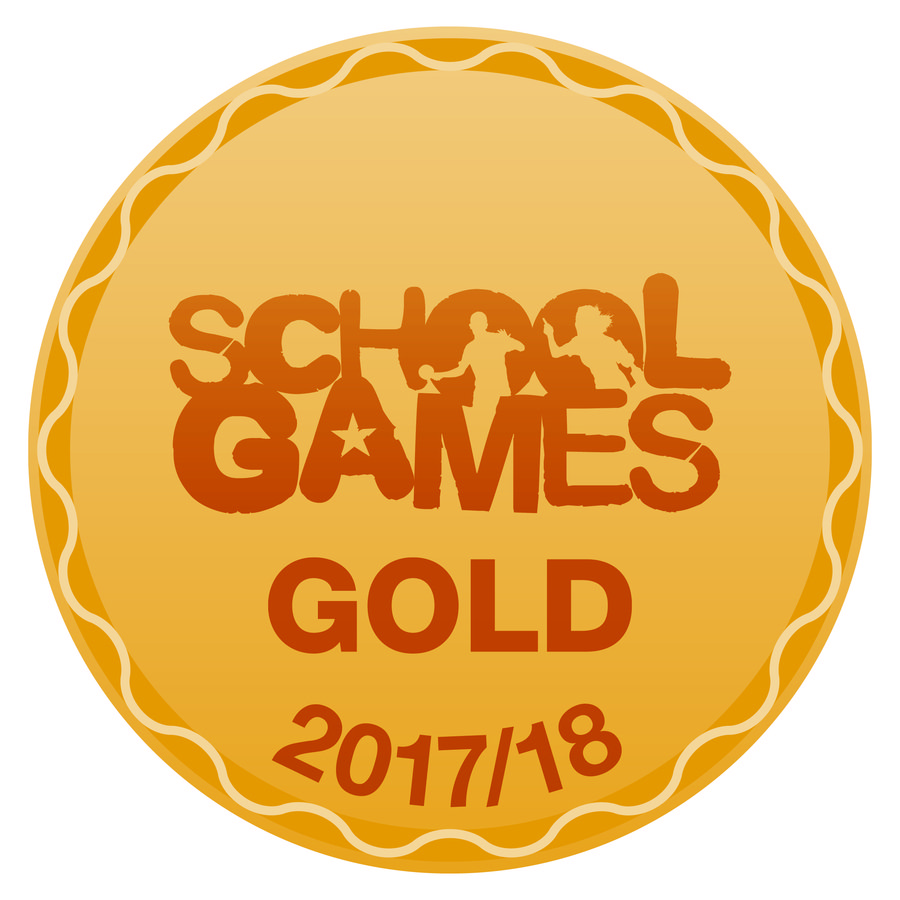 GOLD SPORTS AWARD SEP 2018
We are delighted that we are now a GOLD school and have been awarded our new badge for all the sports activities we carry out. Many thanks to our incredible Sports Leader, Mr Milsted, who has ensured this has happened - and well done to all our children who show commitment and seek opportunity in this area.
another fantastic children's parade may 2018
The sun shone and we had a wonderful time parading the streets of Brighton for the annual Children's Parade, marking the start of the Brighton Festival. Thank you so much for all those who were able to make it. Many thanks to our Art Leader, Ms Folley who is an incredibly dedicated member of our team. She spent much of her own time ensuring our Big Make (Dora Maar) stood out. She also took up a huge chunk in the Argus and we are very proud to have her here at Coombe Road.
See the links on our Coombe Road FaceBook Page or follow them below to read the media coverage.
http://www.theargus.co.uk/news/16207436.Sunshine_and_smiles_at_Children_s_Parade/
http://www.brightonandhovenews.org/2018/05/08/the-childrens-parade-2018-in-pictures/
SUNFLOWER CLASS ENJOY A LESSON IN THE OUTSIDE CLASSROOM APRIL 2018
Many thanks to the PTA who have made it possible to have an outdoor classroom. Jean and Peter spent their own time making sure that the classroom is all set for learning and the school is so grateful for their hard work.
I was delighted to find Sunflower Class learning in the outdoors with Mrs Austin - and the sun is FINALLY shining!
BLACKLANDS FARM MARCH 2018
Many thanks to Mr Milsted, Mrs Burcombe and Mrs Smart who accompanied the Year 6 children on their residential trip to Blacklands Farm. The children were an absolute credit to our school and a fun time was had by all, including the adults. We are so proud of all the children who all took risks to achieve their goals. Well done Year 6!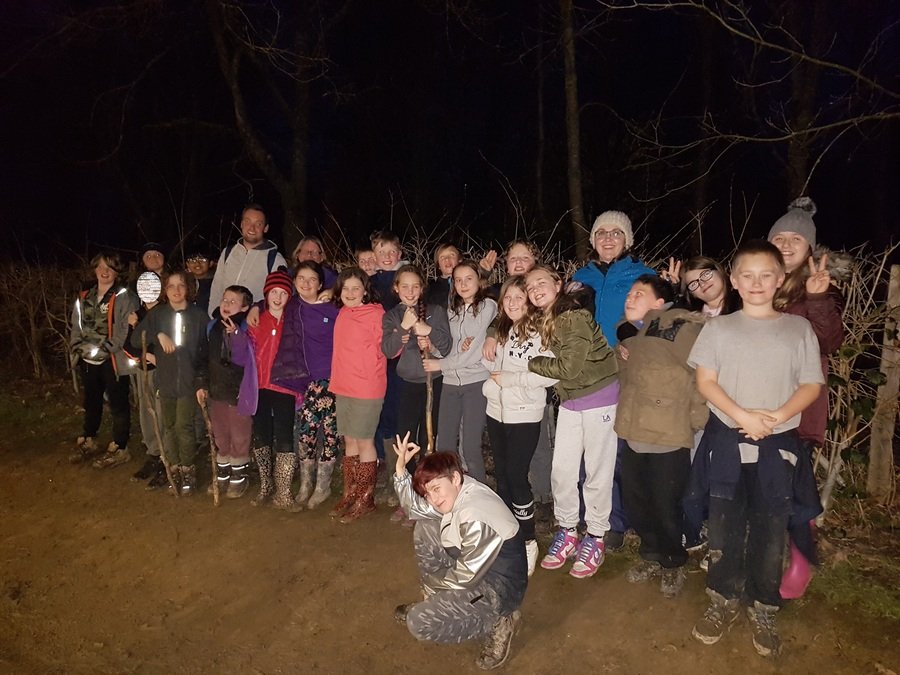 WEATHER UPDATE
THURSDAY, 1ST MARCH 2018 (16:00)
We are planning to open as normal tomorrow, although this is dependant on what happens overnight.
It appears that the great blizzard decided to go elsewhere today and all we got was freezing temperatures! Apologies for the disruption caused and I hope that you understand I am just doing my best to keep staff, yourselves and the children safe. There IS a forecast of snow tonight but I am not trusting any forecasts after today! We will plan to open as normal tomorrow and be prepared to close suddenly if the 'Beast from the East' or 'Pest from the West' make a big appearance.
Children do not need to wear uniform tomorrow and can come in their warmest clothing.
With very best wishes to you all. Stay warm! Mrs Phillips.
CHRISTMAS PRODUCTIONS
DECEMBER 2017
The children were absolutely fabulous in their Christmas productions and we were all very proud! Many thanks to all the staff who make these wonderful events possible.
CHRISTMAS CHOIR
Thank you so much to Ms Langham, Mrs Austin and Miss Phillips who took our Christmas Choir to sing to the public at Marks & Spencers in Hollingbury. Money was collected for The Children's Rocking Horse Charity and the children had a fantastic afternoon.
INTO UNIVERSITY PROJECT
DECEMBER 2017
Amethyst Class spent a week working with Sussex University as part of their 'Into University' Project. We enjoyed watching their graduation and hearing about their learning, as well as their aspirations for the future.
SPOOKY GOINGS ON...
OCTOBER 2017
Something strange is going on at Coombe Road Primary...
NEW HOUSE CAPTAINS
SEPTEMBER 2017
Congratulations to our new House Captains who were voted into their new roles by their Houses. We are very proud of you all.
SEPTEMBER 2017
We were delighted to welcome Connor's mum and sister, who told KS2 children and staff all about Connor's story. We were reminded to use our hands for good and never use them for violence. Below is a message from Connor's parents which tells you about the foundation which they have set up in their son's memory.
Coombe Road Primary were presented with our very own defibrillator and 8 members of staff have been trained to use it in an emergency.
"I am delighted that Coombe Road Primary School have been presented with a Defibrillator thanks to my son Connor's foundation. It was an honor to spend time in your school to help make it heart safe and we would like to thank you all staff, governor's and children for making us feel so welcomed. Special thanks to all staff that helped in making this possible for your school. We hope you never have to use it but should you need to in an emergency it is there to help save a life. Love & Blessings Mrs Saunders, Connor's extremely proud Mum x"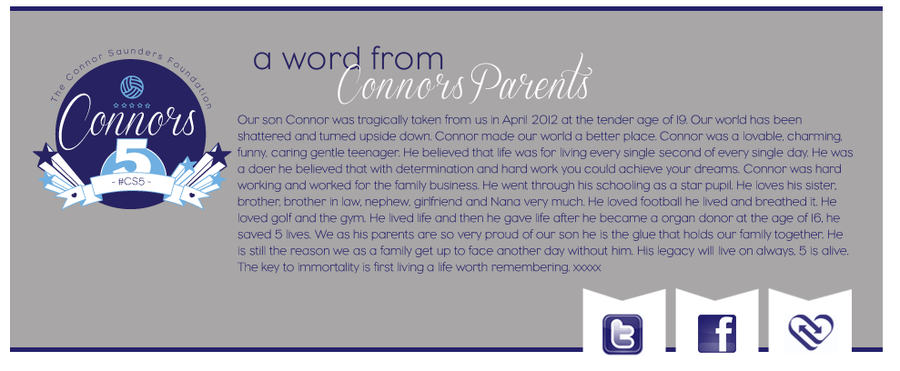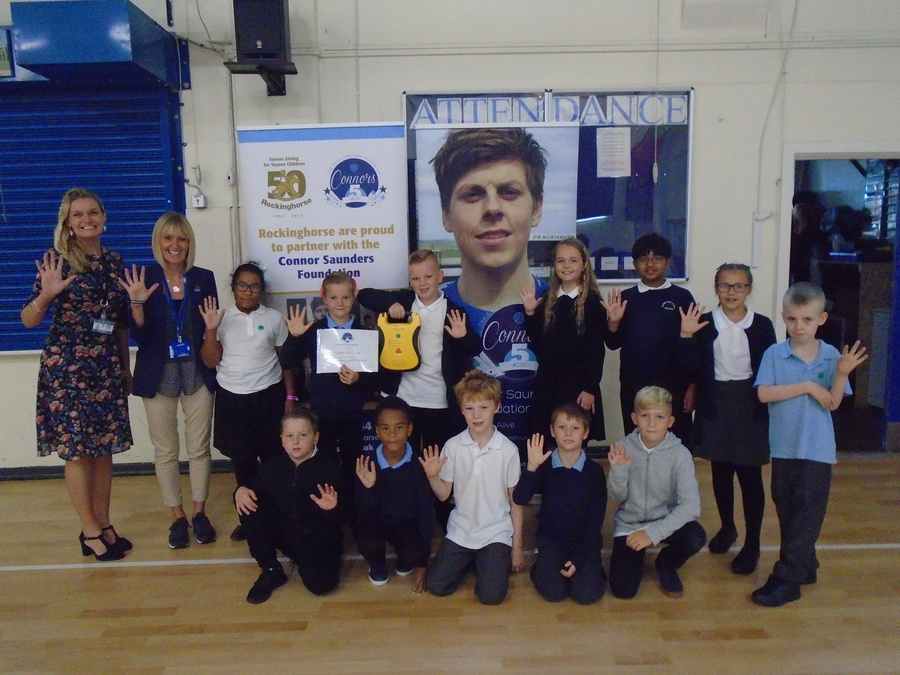 GOOD LUCK TO ALL OUR YEAR 6 children (now year 7!)
SEPTEMBER 2017
Amethyst Class 2016-17, everybody at Coombe Road wishes you well as you start your new journey at Secondary School. We will be thinking of you ALL and sending good wishes your way.
We hope the permanent pens washed off!!
Be committed, seek opportunities, respect others (and yourself) and demonstrate your excellence always...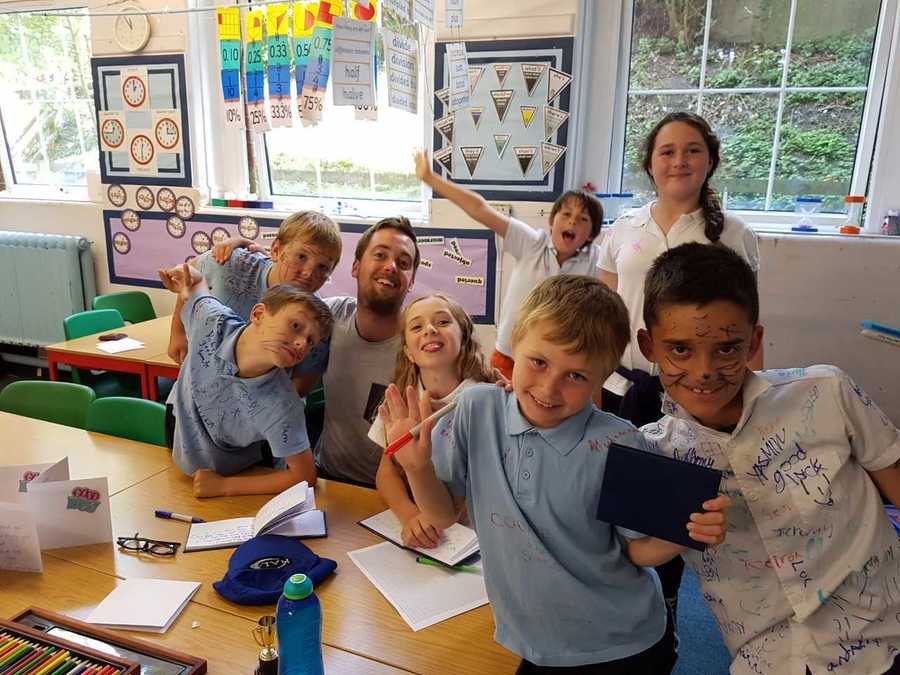 TEA WITH MADAME MAYOR!
JULY 2017
We were honoured to be invited along to tea with the Mayor of Brighton and Hove, Mo Marsh. We were all warmly welcomed and treated like Royalty! The children enjoyed viewing the artefacts and regalia - and trying on the Mayor's robes! They also enjoyed chatting to the Reporter from The Argus. Many members of our Governing Body were also present for a celebration of a fantastic year here at Coombe Road Primary School. The teachers nominated children from their classes to attend the event (this was very tricky as they have ALL made huge steps this year!)
If you would like to read more, click on the link below:
http://www.theargus.co.uk/news/15410467.Pupils_celebrate_good_Ofsted_report_at_tea_with_the_mayor/
COOMBE ROAD PRIMARY WIN THE UNITY CUP
JULY 2017
We are delighted that Coombe Road Primary won the 'Unity Cup' at yesterday's matches. Well done to all the team and particularly Amiel who secured the cup with a header! Harry was Captain of the team and Robin only let in two goals! A special mention also to Litzy and Rachel as it was their first ever tournament. We are so proud of each and every one of you.
Against Bevendean Primary School, we won 8-1
Against Moulsecoombe Primary School, we won 7-0
Against Coldean Primary School, we won 2-1
CONGRATULATIONS TO YOU ALL
RED & BUTTERCUP CLASSES VISIT BLACKBERRY FARM
JUNE 2017
Red and Buttercup Classes had a wonderful day at the farm meeting a variety of different animals, jumping on a giant cushion and playing in the outdoor area. All behaved well and represented our school brilliantly - and the sun shone!
Photos of Buttercup Class coming soon...
BLACKLANDS FARM RESIDENTIAL
MAY 2017
We were so impressed with our Year 6 pupils who had an incredibly muddy 3 days at Blacklands Farm. The feedback from the staff was incredible and they all kept their chins up despite the awful weather. I am SO PROUD of each and every one of them. Well done for representing Coombe Road Primary so well.
OFSTED INSPECTION
06 JUNE - 07 JUNE 2017
Coombe Road Primary School will be inspected on the dates above under Section 5 of the Education Act 2005.
Please download the relevant documents and add your views via Parent View.
CHILDREN'S PARADE
MAY 2017
Thank you to all those who attended and made it a truly wonderful morning. The sun shone and Coombe Road Primary looked fantastic in our bright colours. I would like to also say a HUGE thanks to Ms Kate Folley, who gave up her own time to work on the 'big make' and other props to ensure we looked truly fabulous - with the help of Graham (Learning Mentor), Mrs Stanton (Yr5), Ms Hardman (Red Class) and Ms Allen (PPA Teacher).
BMX DEMONSTRATION BY MATTI HEMMINGS
MAY 2017
Our children were treated with a professional demonstration of BMX skills as a reward for being 'Most Improved School' in 'The Big Pedal'. Matti Hemmings is a Professional Flatland BMX rider and is 3x Guinness World Record Holder. He competes in international competitions, plans and hosts extreme sports events and performs shows at the highest level all over the world. Our children and staff were most certainly wowed with his skills and Mrs Blackburn had a go at some 'tricks' herself!
CIRCUS TIME
APRIL 2017
It was a fantastic end to the Spring Term as the whole school visited Zyair Circus for our very own performance. The children were, as always, praised for their excellent behaviour. We were treated to a spectacular show and, as the sun was shining, we were given permission to eat our packed lunches outside the Big Top. Many thanks to Ms Reeves who organised this event for our children and staff. It was a truly magical experience.
ROCKSTEADY CONCERT FOR COOMBE ROAD
APRIL 2017
There were a lot of emotional teachers and parents at the Rocksteady Concert on Friday! I could not have been more proud of the children as they performed in their bands to the whole school. What an absolute treat - Keep Rockin' ...
bike-it DAY at moulsecoomb primary school's cycle track
MARCH 2017
The children had a wonderful time at Mouslecoomb's Cycle Track. Many thanks to Mr. Sutton (Headteacher) at Moulsecoomb for allowing us the use of their facilities.
SCIENCE WEEK
The children and staff were so excited to visit the stalls of our very own Coombe Road Science Fair! We are all incredibly proud of how knowledgeable the children are when talking about science. Well done to Mimi who won our Science Poster Competition (The Solar System - see in our gallery below). Much thanks to Mrs Austin, our Science Leader, who organised such a wonderful event.
WORLD BOOK DAY
MARCH 2017
It was wonderful to see all the children dressed as their favourite book characters. We had a whole selection - The Boy in the Dress, The BFG, The Princess Knight, Mrs Twit, The Worst Witch, Cruella Deville, Mary Poppins and many, many more. See below to guess who the children and adults are - and read the books when you get chance!
YEAR 4 ADOPT A CHEF FOR THE DAY!
JANUARY 2017
Sky and Sapphire Classes had great fun following instructions to create their own healthy salads. The children learnt how to use the bridge and claw grip when chopping vegetables with an expert Chef!
YEAR 4 EDUCATIONAL VISIT
JANUARY 2017
Year 4 learnt a great amount about Ancient Egypt on their educational visit to Brighton Museum. Read more in the article below:
CONNOR SAUNDERS FOUNDATION DONATES DEFIBRILLATOR TO COOMBE ROAD
DECEMBER 2016
Emma and Jean have secured a defibrillator for the school, donated by The Connor Saunder's Foundation. I met with Connor's mum and listened to her heart-breaking recount. She is an incredibly brave woman and the Foundation has already saved 5 lives. The presentation will be in 2017 when we will also remind our children of Connor's story and the importance of using our hands for good. More information can be found at: http://www.connors5.com/ or on their Facebook Page The Connor Saunders Foundation.